SMH About Every Part of Episode 79!
2/13/2017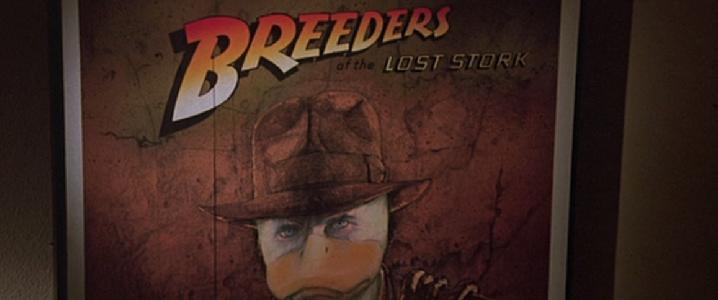 There just isn't a whole lot to say about the movie Howard the Duck that we don't say in episode 79. After all, the back of the DVD says it is "one of the most talked-about movies of all time". And the only reason to watch it is to understand why everyone groaned at the end of Guardians of the Galaxy. But now you don't have to. YOU'RE WELCOME.
(Adam wants you to know that he thinks 1986-era Lea Thompson is a reason to watch it. So if that works for you and for some reason you don't just want to watch the best parts on YouTube, then I guess you have that!)
I'm actually writing this blog post at ADAM'S VERY OWN KITCHEN TABLE! That means you can expect that the next episode actually contains us both in the same room in Arizona! And if you are a fan of off-track betting, you may even hear that episode broadcast over the speakers as you lose your kids' college fund to your gambling addiction. Don't understand what I mean? I forgot you haven't heard that episode yet. Stay tuned!
Another highlight of the trip was our journey to the mini-golf course, where Adam doubled his score on the last hole. He finished at 102. That's the problem with "playing it where it lies" and "not giving up at 6 strokes like a weenie". It may have been the most entertaining 15 minutes of my life. Check out our Facebook page to see the shenanigans yourself!
Also, we rated some new NES games. Well, the games themselves aren't new, but the ratings and comments are! If you weren't aware we've been doing this for almost 20 years and although we've slowed down, we haven't stopped. Alex has a lot of unrated games to look forward to!
We Vicariously Enjoy Each Other's Gifts in Episode 78!
1/30/2017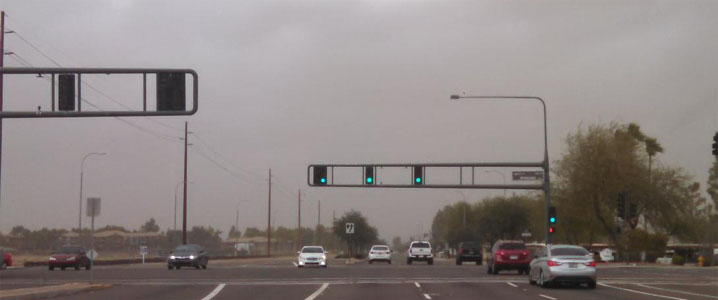 Look out, it's a Christmas episode in January! And instead of delaying release due to my laziness, we actually had TOO MUCH CONTENT recorded that had to be released before this one. So don't think of it as a month late; it's really 11 months early!
So I found an article that addresses the "bwam" sound we discuss in the episode. Except they call them "Braaams". We're right, they're wrong. However, they did SOME research which I don't feel like doing myself, so you can read their thing if you want. Also, this one.
Dr. McNinja has finally ended its run. Just in time for me to start reading it! If you like ninjas, dinosaurs, large apes, pirates and robots, I'd give it a chance. If you don't like those things... did you have a childhood? Or did you just skip straight from being a baby to being an adult?
We Switch from Dials to Levers in Episode 77!
1/16/2017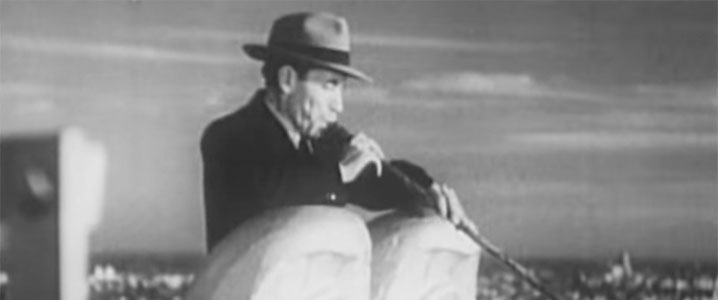 Finally, you can hear the exciting conclusion to our review of the Captain America serial from 1944. And boy, Grant Gardner goes on a rampage. I imagine right after the last episode fades out, the police chief says, "So, about those dozens of people you murdered..." But overall, it was pretty entertaining and we all suggest you watch some of it!
So the statistics have been tallied and it appears that we put out more than one episode per month last year. Dare we try for TWO episodes a month in 2017? Well, we're on track so far! And it certainly wouldn't be the strangest thing to happen this year. That's almost a guarantee.
Too Many Cameos in Episode 76!
12/31/2016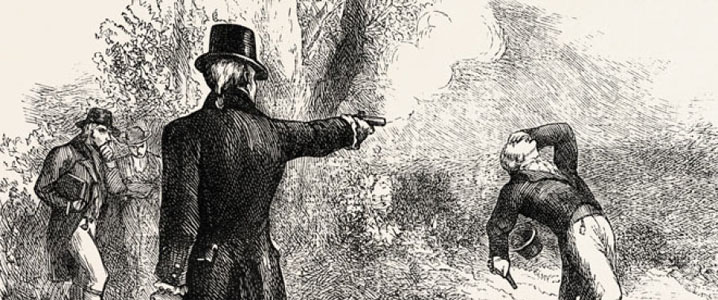 Wow, it's truly amazing that so many guest stars stopped by in episode 76! But when you have access to wikipedia, I suppose anything is possible. Stay tuned to the end for our very special message to the year 2016!
Speaking of the New Year, today is your LAST day to make donations to the GW Report this calendar year! You may be asking:
"Why would I donate to you?"
"The donation is not tax deductible, so who cares WHEN I donate?"
"The state of our decaying society dictates that I donate to a cause that has real-world consequence!"
I respect that you are a naturally inquisitive person, but you really just need to open up your wallet and donate, preferably in person and with cash. Also, that last one was not a question.
Last updated: February 2, 2018