We Forget Everything in Episode 93!
8/28/2017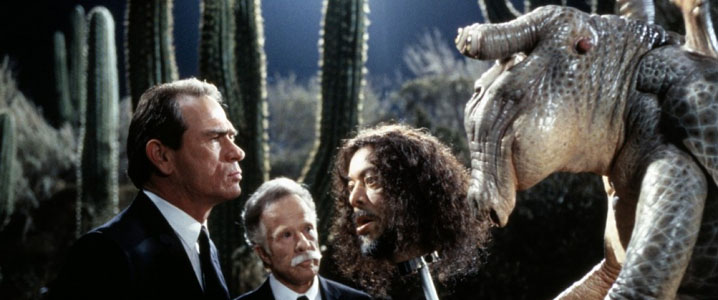 Join us yet again for our Merry Marvel Movie March when we review the extremely watchable Men in Black. It holds up, but does it have the best Marvel Movie Song? It's got a lot of competition!
I think we can all agree that Wings lives on in the collective pop culture conciousness. Who could forget Tony Shaloub as Antonio Scarpacci? Or Thomas Haden Church as Lowell? Or... Roy? Yeah, I think there was a guy named Roy... Well, look in the near future for our Wings podcast, where we are sure to list every single character.
And JNCOs! Apparently, this article Adam mentioned was not an article at all, but just a picture. Who reads articles anyway?
It looks as if there is no 21 Jump Street/Men in Black crossover in the works. Besides being a mind-bendingly strange idea, it's apparently "too high stakes". Hmmm.
And a special treat! Adam has transcribed ALL of the lyrics to Ivan Neville's hit from Captain America, "Home of the Brave". Here it is, so that you don't have to rewatch the YouTube video yourself.

HOME OF THE BRAVE

Liberty and justice
Every free man's point of view
You gotta keep it goin' now
The old red, white, and blue

Sound the bells of freedom
Let all the people say
Send a message loud and clear
A beast to beat 'em with [Maybe? This line's really hard to decipher]

Chorus:
Home of the brave
Home of the brave
Pray to God that we will save
The home of the brave

All the decorations
For which this country stands
Will echo through the canyon
And all over this great land

We got to stand together now
This feeling'll never die
The stars and stripes forever
Let's keep 'em flyin' high
Ohh!

Home of the brave
Home of the brave
I pray to God that He will save
The home of the brave

Home of the brave
Home of the brave
I pray to God that He will save
The home of the brave

Home of the brave
Home of the brave
I pray to God that we will save
The home of the brave