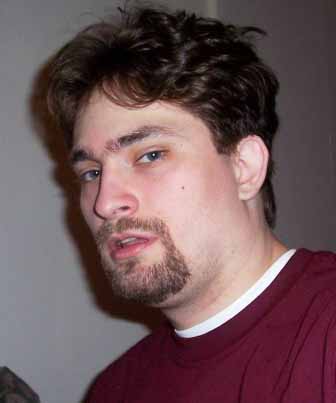 Adam Gobeski
While Adam's early years are shrouded in mystery, this much can be said: he was born somewhere in the United States sometime in the 1980's. Adam's vast philanthropic undertakings are a matter of public record, so here are some little known facts:
He is a close, personal friend of the Dalai Lama. However, they dismiss political and philosophical discussions in favor of critiquing the most recent episode of "Project Runway".
The TV show "Everyone Loves Raymond" was originally written with Adam as the lead, but negotiations faltered when he refused to change his name to Raymond.
He enjoys archery, though only in theory.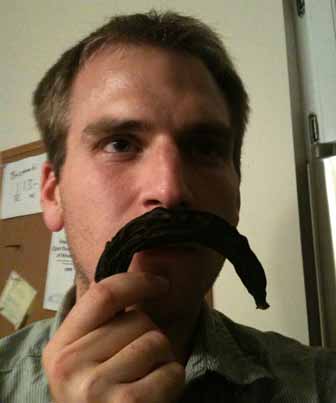 Charlie Wallace
If you have issue with either the podcast or this website, Charlie is most likely responsible. When not podcast editing or web-mastering, Charlie enjoys staring into space and waiting for something exciting to happen. He is usually disappointed. Here are a couple of highlights from his most recent CV:
2001-2003 Professional Snake Wrangler (Only 5 snakes and 3 humans harmed)
2006 Teen Choice Awards - Most Likely to Bring Sexy Back (2nd Place)
23rd Annual Ashland County "Largest Pumpkin" Contest - Honorable Mention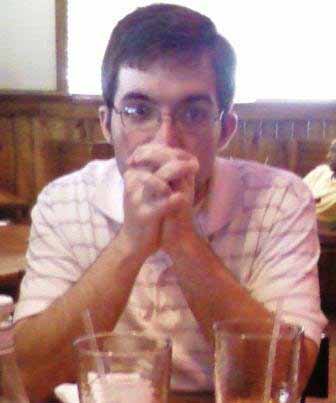 Jason King
A frequent guest on the podcast, Jason's knowledge of movie and sports trivia proves invaluable. When not toiling away at the job he presumably has, Jason pores over various almanacks, star charts, and books of lore. Though no one has ever openly accused him of being a warlock, it is widely considered fact, and avoided as a topic of conversation so as to avoid his infernal wrath.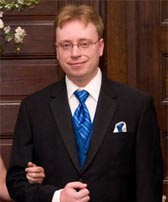 Alex Clark
Alex held the title of "King of the Hobos" as recently as May 2007, but was thrown out of office in disgrace when it was realized that he maintained a permanent residence. When not riding the rails or sleeping underneath the stars with a piece of straw between his teeth, Alex enjoys:
Bare-knuckle boxing
"Gloved" boxing
Maintaining his complete collection of "Us" magazine.
Busting a Move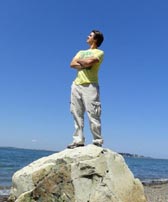 Doug Gobeski
After Adam and Charlie got bored of each other, the hunt was on for guest stars! Luckily, our expansive search yielded Doug, who managed to fit more of our criteria than anyone else interviewed:
He lives in a previously unrepresented time zone (we've now podcasted from 4 and counting!)
Has facial hair when it suits him
Willing to tolerate jackassery (a BIG plus)
May be radioactive
May (or may not!) have the ability to fly
Related to one of the hosts (identity not mentioned for privacy reasons)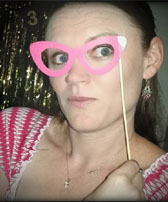 Brianne Gobeski
Here is an excerpt from Brianne's Wikipedia entry:
Brianne "The Phoenix 'Phoenix'" Gobeski is a modern-day folk hero whose specific date of birth is unknown, but who will die on August 23rd, 2093.[citation needed] Though others are credited as inventing the "Lean Mean Fat-Reducing Grilling Machine", she is widely accepted as having perfected it. She is also noteworthy for founding a series of koala sanctuaries across North America that, while unsuccessful, were well-intentioned.
Brianne gamely participates in the podcast as a frequent guest, despite having no legal or moral obligation.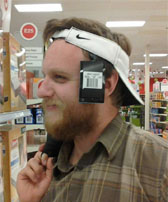 Paul Wilcox
AKA "Arizona" Paul
AKA Joe Piscopo
AKA William "Billy" Crystal
AKA Diamond Medallion
AKA Frankie Muniz
Wanted for: Stealing more than he could eat from an all-you-can-eat buffet in a "slop pot"
Last seen: Impersonating a beloved figure for the purpose of accessing the Delta SkyPriority Lane.
He is a master of deception and can imitate almost any celebrity, albeit in his own voice while using Wikipedia. His Star Trek: TNG knowledge is exemplary and thus the subject should NOT BE ENGAGED.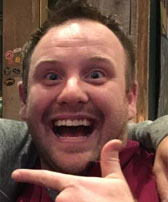 Tony Huff
Tony Huff is a beer enthusiast and 1/3 of the Voltron-like robot named "Shenaniganza". He has always insisted that there is only one thing he wants written on his tombstone - that, at long last, he became the proud owner of all 11 seasons of "Frasier" on DVD. Having completed that task mostly over one weekend, he whiles away his remaining days in quiet contemplation, stopping only to be on our podcast or admire both this bio and his "Frasier" collection (but never watching it; that is for another lifetime!).
Page last updated: May 8, 2017